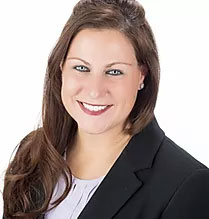 ---
Originally from Cleveland, Ohio, Jen grew up riding and showing on the regional hunter/jumper circuits before venturing to the Bluegrass, where she gained an education both in the classroom and on the backs of Thoroughbreds in the mornings at Keeneland and the Throroughbred Center.
Upon graduation from Morehead State University with a Communications degree focused on advertising and public relations, Jen landed a job with Cornett-IMS (now Team Cornett), a full-service marketing firm representing Kentucky's heavy-hitters in the Thoroughbred, collegiate athletics, spirits and healthcare fields. After working in account service and later as Director of Public Relations, Jen took on the Executive Director role of Georgetown College's then-newly formed Equine Scholars Program and later served as the Marketing and Communications Director for Three Chimneys Farm, one of the world's premier Thoroughbred breeding and sales establishments.
Jen went out on her own in 2014 as a marketing, publicity, media relations and television production consultant and quickly gained traction, representing clients in the healthcare, equine and non-profit sectors, among others. A writer as well, Jen's work has been published in the Thoroughbred Daily News, Practical Horseman, ESPN.com and Daily Racing Form. She also writes a weekly column for the Paulick Report titled "Aftercare Spotlight" (formerly "OTTB Showcase")
Jen sits on the board for the Make A Wish Foundation of Kentucky, Ohio and Indiana, the Thoroughbred Aftercare Alliance (advisory board member) and the Retired Racehorse Project.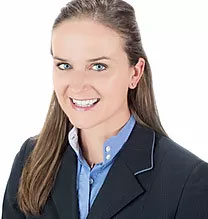 ---
Growing up in a small town in northeastern Ohio, Sarah attended Ohio University, where she graduated with a degree in Newswriting and Editing from the Scripps School of Journalism at Ohio University, where she also rode for the hunt seat and western horse shows team.
She moved to the Bluegrass in 2004 to write and edit for some equine and farming magazines based her. She then transitioned to roles at Georgetown College and Lexington Catholic High School with their respective equine programs before becoming the Director of Education and Development for New Vocations Racehorse Adoption Program.
Fully immersed in the equine industry, she is passionate about equine issues and enjoys training her 4-year-old, off-track Throroughbred Chisholm to be a hunter and equitation mount. Sarah also sits on the Masterson Equestrian Trust board and is secretary and treasurer of the Kentucky Hunter Jumper Association, in addition to writing for multiple equine and farming magazines and websites.
"One of Topline's biggest strengths is our ability to be dynamic and nimble in tailoring our services to each client. Whether a robust, multi-tiered marketing plan needs to be created and executed or a single project needs to be managed, we work to find creative ways to not only meet our clients' goals and set them apart from their competition."